Riverdale continues to give fans what they want.
Fans of the CW teen drama series, which is based on the Archie comics, were treated to a scene featuring the boys wrestling around in singlets.
The episode saw Archie, played by the hunky KJ Apa, join the wrestling team in order to impress his girlfriend's father and wrestling teacher, Hiram Lodge.
However, Archie gets more than he bargained for during the scene when he's repeatedly pinned down by his opponents.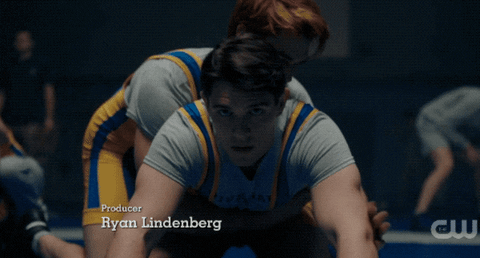 During the scene, Archie first gets pinned down by gay friend Kevin, who jokes that he has "the physique of a 1970s porn star."
But things only got worse for Archie.
Later on in the scene, Hiram decided it was the perfect time to try and intimidate Archie, leading him to pin the hunky red-head down to the floor too.
But it didn't end there for the teen, who stripped his shirt off to take on his rival, Clayton.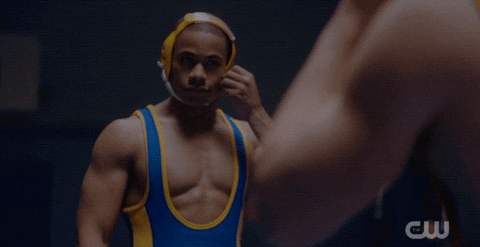 Who wins? You'll have to watch the scene to find out...
Take a look at the clip below:
New episodes of the show air on Netflix every Thursday.